WHO WE ARE
The iSee Taiwan Foundation was established by Sayling Wen in 2003. Ted Wen became the Chairman in 2008, and set the Foundation's vision as "becoming an essential portal for the world to see Taiwan" in the three core realms of culture, tourism, and innovation. The dual missions of the iSee Taiwan Foundation are to successfully market Taiwan's unique character and heritage globally and to make the world Taiwan's service market. The Foundation focuses on exploring, integrating, and promoting the culture and friendly nature of people and places throughout Taiwan, with the goal of creating more opportunities for Taiwan's service industry by steadily increasing the number of inbound visitors from abroad.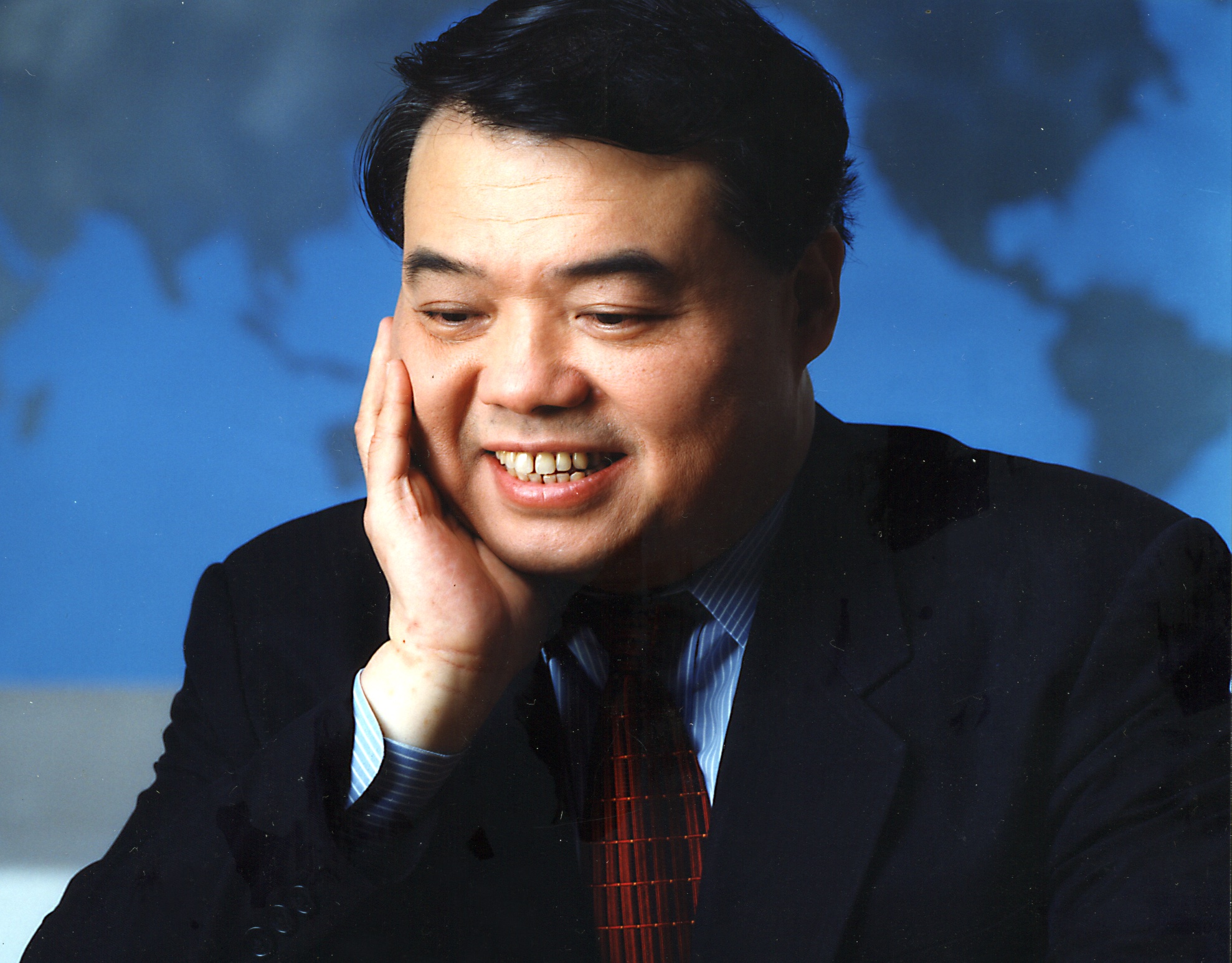 Mr. Sayling Wen, the founder of iSee Taiwan Foundation
Established in 2003 by Mr. Sayling Wen, the Foundation was set up to promote Taiwan's tourism attractions and market Taiwan as a fantastic destination. It was originally designed to showcase the beauty of Taiwan online, with the aim to boost the nation's economy and increase job opportunities for the local talents.
The current Chairman Ted Wen started to run the Foundation in 2008, and renamed it as iSee Taiwan Foundation. iSee carries a meaning of "to know" in English, while in Chinese, it also sounds similar to the words "to love and cherish", reinforcing the idea of cherishing beautiful Taiwan. As its name, the core work of the Foundation places emphasis on the physical and online integration of cultural tourism.
Chairman Ted Wen also officially declared the Foundation's vision as "to become an essential portal for the world to see Taiwan" with "culture", "tourism", and "innovation" as its three primary fundamentals. The key missions of the Foundation are "to let Taiwan's uniqueness reach out globally", and "to attract people in the world to come to Taiwan". By doing so, we can attract more international visitors and thus expand Taiwan's service market. With these missions in mind, four developmental directions are being undertaken:
Discovering Local Features
The Foundation is dedicated in exploring the uniqueness and true characteristics of the local culture. By gathering up a collection of the most representative attractions from around the country, the Foundation strives to create a unique cultural value chain and enhance Taiwan's cultural tourism.
Integrating Taiwan's Tourism Resources
We integrate Taiwanese cultural and tourism content by collaborating closely with the public sector and local communities, in order to develop unique local elements, tour ideas, and marketing resources on a variety of subjects. By teaming up with travel product providers, we effectively offer an extensive travel information service to users.
Marketing the Uniqueness of Taiwan to the World
We market Taiwan's unique cultural values and stories, through a series of creative international campaigns. By promoting these elements to the world, we provide a platform for overseas visitors to learn more about Taiwan and its beauty, encouraging them to experience the in-depth local lifestyle and culture in Taiwan.
Creating a Service Platform for Exquisite Experiences
We pride ourselves in offering a well-equipped platform, integrating the aspects of culture and tourism, both virtual and physical for global visitors to enjoy Taiwan's exquisite experiences.  We showcase in-depth Taiwan's local tourism resources and cultural values to travellers by cultivating a spirit of service. We believe that overseas visitors can bag a basket full of advice through us, before and during their stay, and leave Taiwan with very fond memories.
We aim to work closely with our partners from the public and private sectors, to discover, integrate, and market Taiwan's diverse and warm culture. With better exposure to the world, this will elevate Taiwan's profile on the global stage more. Potential visitors will consider Taiwan as a desirable destination, and get to see the beauty of the island through the exquisite services that we provide.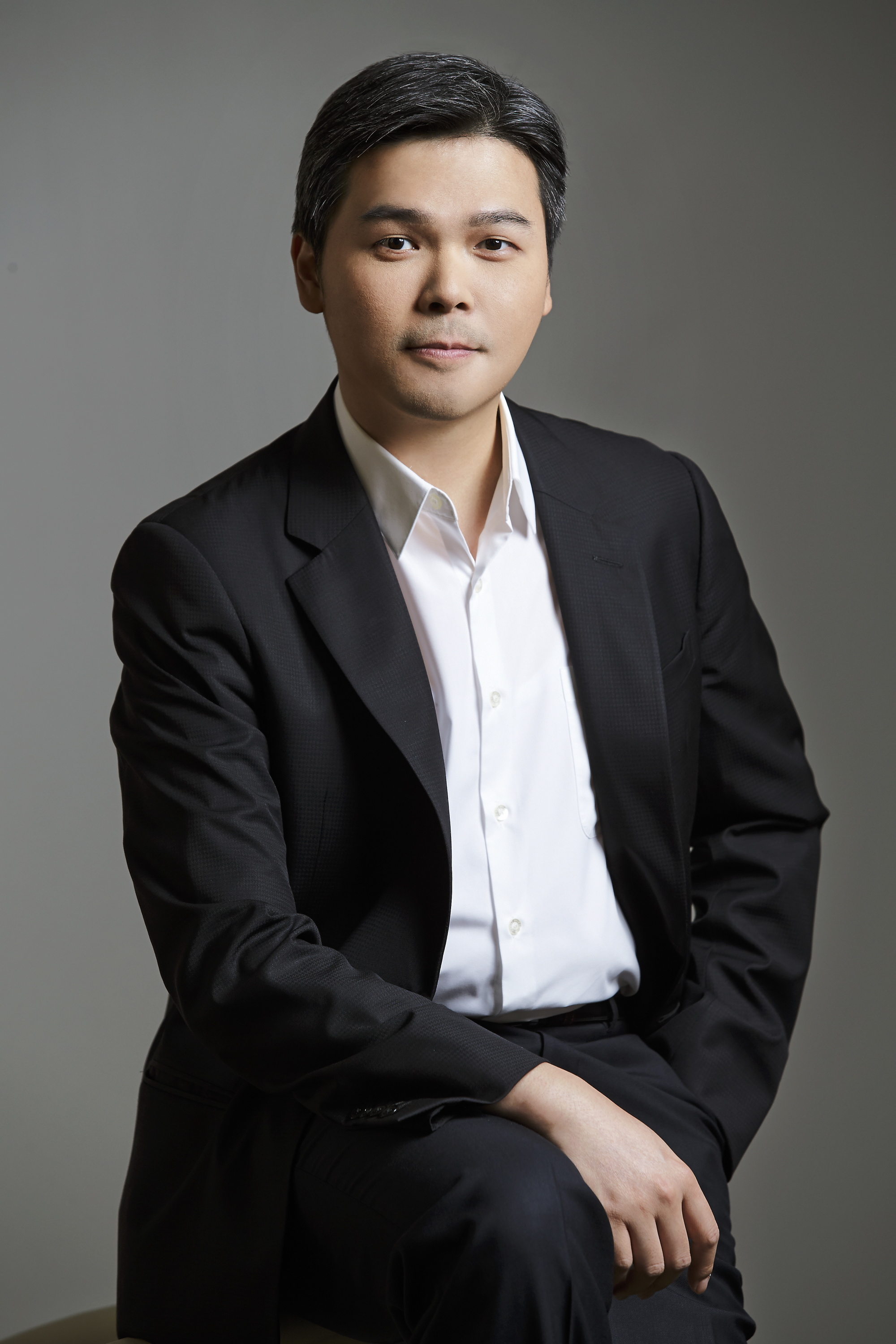 MESSAGE FROM CHAIRMAN Chairman Ted Wen
Connect the World with Exquisite Service
When it comes to competition, there is a saying that "the world is flat"; however, when it comes to the economy, it is said that"Taiwan's market is too small". However, if the world is flat and everyone is competing in the same market, then why is Taiwan's market considered to be smaller than that of other countries?
When disseminating global competition, we tend to think of Taiwan's technological development as an economic miracle. Taiwan's technological products, including branded products, OEM's, and components manufacturing are not only sold in markets around the world, these have also formed a very competitive industry within the global market. However, competition amongst Taiwan, mainland China, and Korea made it difficult for the technology industry to thrive and has thereby resulted in a reduced profit margin. In recent years, the younger generation of workers also seem less willing to build their careers within the technology industry, prompting us to wonder whether it is necessary to change directions and break into new industries. The Taiwanese people's warm and friendly nature, ability to cultivate innovative ideas, as well as their experiences within the technology industry all serve as assets which, when combined with culture, technology, and innovation, can be transformed into another core industry. Therefore, since the onset of 2008, we have committed ourselves to helping Taiwan develop its second core industry aptly named "New Service Industry." In 2012, our theme intensified and became known as the "Exquisite Service Industry," reflecting our core values of a knowledge-intensive service industry denoted by high quality, exceptional value, and global perspective.
Approximately 70% of the Taiwan's GDP comes from the service sector. The expectation of the service industry revolves around dynamic requirements. For example, we begin with a wish for a convenience store to open near our homes. Upon acquiring that store, we further wish for it be open 24-hours a day. Eventually, our desires evolve and we wish for a drive through convenience store.
These dynamic requirements reflect the present demands of the existing service market. As we continue to pursue a more sophisticated and convenient lifestyle, these kinds of desires often exceed the need for new products, thereby increasing chances for more values to be created. To an industry, if the demand outweighs the supply, the cut-throat competition will not exist due to a saturation of demand. With this in mind, the service sector seems more worthwhile and sustainable, thus we hope to transfer these same qualities to the exquisite service industry.
When speaking of the global market, we would be hard pressed to find someone who believes that the technology industry is too small. However, in the past 10 years, it has been suggested that the Taiwan's market falls into this category. A steady transformation from retailing to providing services has taken place because products can be shipped but services are restricted by distance. For instance, few people would fly somewhere for the sole purpose of enjoying a meal, thus service providers tend to focus on the local population, which determines the purchasing power that specific markets possess. Supporting this conception, it is rarely heard that service providers in the countries with big populations such as Japan and America, mention the market is small. Why is it then Hong Kong and Singapore, which are comparable to Taiwan in terms of population, are seldomly deemed as "too small?" One possible reason is that when services are purchased from a distance, the markets are not restricted to a specific region only. For instance, Hong Kong is considered a financial center, serving markets all over the world.Therefore, the markets that are present in Hong Kong are not restricted to Asia only. While Singapore's MICE (Meeting, Incentive, Conference & Exhibition) service is unique and invaluable enough to be acquired over distance, it serves as another example to show that a special service is not geographically restricted and can indeed be applied worldwide. Therefore, in 2009, the iSee Taiwan Foundation established two missions: 1) to allow Taiwan's uniqueness to reach out to different markets on a global scale by combining it with service; and 2) to attract people around the world to come to Taiwan by marketing Taiwan's services in innovative ways. By doing so, it is hoped that Taiwan will be able to attract more international visitors by sharing with the world all the various experiences and beauty that Taiwan has to offer.
Markets and talents are essential in developing any industry. Only with a sizable market and well-equipped talents can a market thrive. Therefore, while the iSee Taiwan Foundation dedicates every effort into developing a global exquisite service market, the Sayling Wen Cultural and Educational Foundation also plays an integral role through the cultivation of new service talents. Through our dedication, these talents become capable individuals who not only serve to deliver state-of-the-art services within the industry, but also develop high quality, exceptional value, and global perspective services. Enabling the talents to finesse a fresh way of thinking, develop new approaches to their jobs, and gain professional know-how and skills, that is the major focus for the Sayling Wen Cultural and Educational Foundation.
My father used to say: "There is only one type of person in this world: those who need to be cared for." With this perspective in mind, we have learned that one should possess a global view while also keep a human-centric mindset in order to meet the needs of the people. Therefore we have chosen to commit ourselves in developing the exquisite service industry to meet the needs of people from around the world. Although the journey ahead will be a challenging one, my mother taught me that "as long as there is a will, there is a way." With this attitude serving as a driving force behind our dedication to our missions, we have had the opportunity to not only gain large numbers of like-minded partners, but have also met numerous enthusiastic people who support our endeavors. We believe that so long as we do it together, there is nothing we can not accomplish.
In the future, by combining a globally connected exquisite service market and Taiwan's new service talents, the two Foundations will continue to put forth our best efforts into developing and promoting a service industry with high quality, exceptional value, and global perspective. Through these efforts, we believe the world will see an elegant and special Taiwan.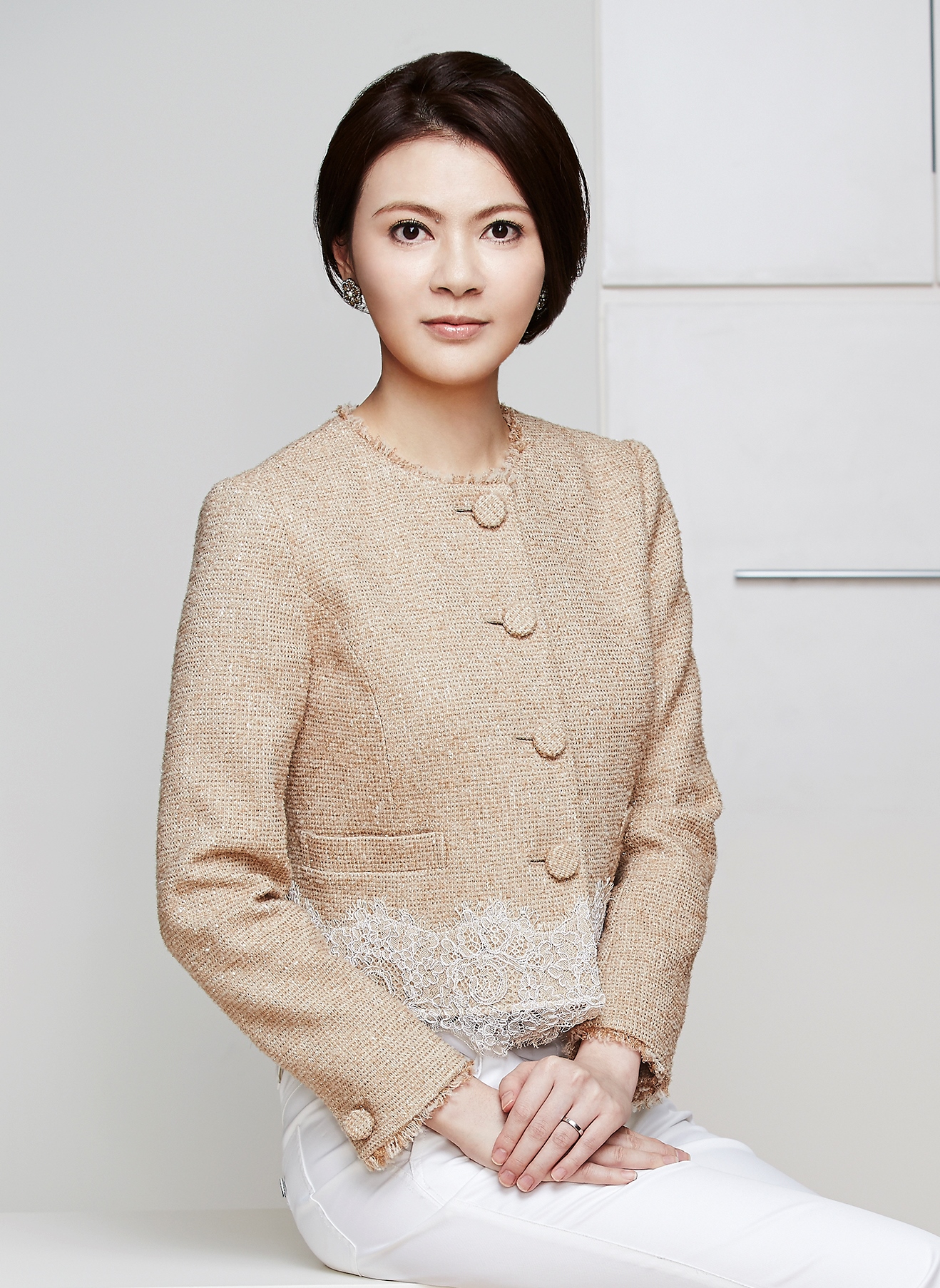 MESSAGE FROM VICE CHAIRMAN Vice Chairman Audrey Yang
Develop Market and Cultivate Talent
After years of devotion to the service industry, the iSee Taiwan Foundation and the Sayling Wen Cultural and Educational Foundation have joined efforts to form a thriving exquisite service sector through market expansion and talent cultivation. By developing and promoting the sector, it is our hope that the industry will not only become synonymous with high quality, exceptional value and global perspective, but will also remain a thriving and sustainable sector in the distant future and continuously boost Taiwan's competitiveness on a global scale.
The vision of the iSee Taiwan Foundation is to "become an essential portal for the world to see Taiwan," in which its rich and well-preserved cultural heritage and local customs can be presented to people from around the world. The discovery, integration, and marketing of Taiwan's unique culture will undoubtedly attract overseas visitors, allowing Taiwan's exquisite services and majestic beauty to be offered worldwide.
In addition to Taiwan's bountiful cultural wealth, the iSee Taiwan Foundation is also striving to promote "cultural tourism" to showcase the "everyday life stories of Taiwan." It is our belief that the people of Taiwan can be summarized in one word—"hospitality," thus by sharing the Taiwanese people's warmth and open arms to visitors from around the world, we will truly be able to make everyone feel at home.
Just as quality foods deserve seasoned chefs to bring out all of its most exquisite flavors, we sincerely believe that quality talent is also the essence of the exquisite service industry. Therefore, the primary focus of the Sayling Wen Cultural and Educational Foundation is to educate individuals who will meet the need of our industry. The Foundation has defined a specific criteria known as FIT+HUG for such talents. They are Friendly in nature, Innovative with diversity, and Technology-aware (FIT), as well as possessing a Human-centric mindset, capable of Uniting multiple domains, and are able to maintain a Global view with local act (HUG).
The iSee Taiwan Foundation sets its primary fundamentals as "Culture, Tourism, and Innovation," while the Sayling Wen Cultural and Educational Foundation places its focus on "Education, Innovation, and Care." After our careful evaluation of recent global economic trends, both Foundations have determined that the high quality, exceptional value with global perspective exquisite service sector is an area of strength in which we can transform into a leading industry. This, however, is only the beginning. We would very much like our overseas friends come to experience an elegant and special Taiwan.
Even though 2013 marked the 10th memorial of the passing of Mr. Sayling Wen and the 6th memorial of the passing of the founder of the Sayling Wen Cultural and Educational Foundation, Ms. Lai-Chun Lu; their legacies remain in our hearts. Their belief in having a human-centric mindset, a global perspective, and firm determination continue to motivate us to this very day. We would also like to thank those who have supported us on our journey in transforming the industry over the years. All the support and encouragement we have received have served as catalysts in helping us to continue to focus on what we do and have served to foster our confidence as we charge ahead into the future. Although challenges undoubtedly lie ahead, we feel honored that we are able to contribute to our country and people during this crucial industry transformation period.
We will continue developing the exquisite service industry and would like to invite people from all walks of life to join us on this journey so that we may develop a wider path for Taiwan on a global scale.
iSee PROGRAMS/PROJECTS
2022 iSee Gastronomy Forum
2021 iSee Gastronomy Forum
2020 Fighting COVID-19 Video
-iSee Taipei 101 Make Donation to Pandemic-Prevention
2019 Explore Your Taiwanese Flavor
2019 iSee Design Program
-iSee Design Workshop
-iSee Design Culture Tour【Contemporary x Design】
-iSee Design Culture Tour【Art x Design】
-iSee Design Gala Dinner【YuanHe Banquet】
-iSee Design Forum【From Local to Global】
2019 iSee Taiwan PingPong Fair
2019 UAiTED Program
-Gala Dinner【YuanHe Banquet】
2018 San-Bai:Your culinary experience stories Project
2018 Global Talent Design Festival(GTDF)
-Support 2018 Taiwan International Student Design Competition(TISDC)
-Global Talent Design Festival Lecture Series
-Local Culture Tour
-Global Design Summit, Taipei
-Global Talent Design Festival Dinner
-2018 Service Design Workshop
2018 World Innovative Service Enabler (WISE) Program(Cooperated with Saylingwen Cultural & Educational Foundation)
2018 Global Highlight for the Future (GHF) Program(Cooperated with Saylingwen Cultural & Educational Foundation)
2018 Third year for the Global Discovery Project
2018 Organized Win Net platform Business Conference
2018 Third year for the Sail to the world Project
2017 Guabao: Your culinary experience stories Project
2017 World Innovative Service Enabler (WISE)Program(Cooperated with Saylingwen Cultural & Educational Foundation)
2017 Global Highlight for the Future (GHF) Program(Cooperated with Saylingwen Cultural & Educational Foundation)
2017 Second year for the Exquisite Services Discovery Project
2017 Global Talent Design Festival(GTDF)
-Sponsored 2017 Taiwan International Student Design Competition (TISDC)
-"Innovative Leadership" cultural tour & industry meetup program
-"Leadership X Innovation" Global Talent Design Workshop
-Global Design Leadership Forum
-D21 Global Design Summit
-iSee Taiwan Delight Gala Dinner
2017 Second year for the Sail to the world Project
2016 DonAmigo:Your culinary experience stories Project
2016 Global Talent Design Festival(GTDF)
-Sponsored 2016 Taiwan International Student Design Competition (TISDC)
-International Design Master Lecture
-Cultural Experience program including Open x Design / iSee Future Cultural Tour program
-TISDC Gala Dinner
2016 Inaugural year for the Exquisite Services Exploration Project
2016 Inaugural year for the Sail to the world Project
2015 Global Talent Design Festival(GTDF)
-Sponsored 2015 Taiwan International Student Design Competition (TISDC)
-Cultural Experience program including the "Synthesis of Tradition and Moder"
-The Pleasures of Tea" tour and the "Experience Diversity – through Architecture" tour
-iSee Taiwan Design Gala Dinner
2015 Innovative Arts Theatre
-The Stars
2015 Racing sailboat "iSee Taiwan" carries the ceremonial torch for the 2015 National Games in Kaohsiung City
2015 iSee Taiwan Program
-Coming Together in Shared Affection for Taiwan
2014 iSee Taiwan Program
-Sponsored the 2015 Taipei 101 New Year's Eve fireworks
2014 The International Spotlight Central Region project
-Central Taiwan's LOHAS and cultural charms in a "Fun Fair" atmosphere at the 2014 Taipei International Travel Fair
2014 Innovative Arts Theatre
– "iSee Taiwan-The Stars"(presented at Taiwan International Boat Show)
2013 The International Spotlight Central Region project
-Joined the Tourism Bureau's "Spotlighting:Extraordinary Tourism, Taiwan – the Heart of Asia" event
-Joined Taiwan Village Festival(Organized by Ministry of Culture)
2013 The 10th Anniversary of Mr. Sayling Wen's Commemoration: A Whole New World
2013 Exquisite Service Program Initiatives
2013 iSee Taiwan Culture & Tourism Experience Itinerary recruitment campaign
2013 The International Spotlight Central Region project
-"Butterfly Kisses "Theme Feast
2012 We Love Taiwan, Say Hi to the World
2012 Taiwan Culinary Exhibition
2012 Food for Fun:Calling for Stories of Your Culinary Experience
2011 Inaugural year for the International Spotlight Central
-Region project(Cooperated with the Taiwan Tourism Bureau)
2011 Experience Taiwan:A Century of Delight
2011 iSee Taiwan:iSee Seediq Bale" press conference
2010 The Gala Performance – Appreciating Taiwan
2010 Promoting Cultural Tourism Projects(Digital Opportunity Center Program including:Yunlin、 Pingtung、Hualien、Taitung)
2009 The Gala Performance
ANNUAL EVENTS
2009    The Gala Performance
2010    The Gala Performance – Appreciating Taiwan
2013    The 10th Anniversary of Mr. Sayling Wen's Commemoration:A Whole New World